I've got a new blog post up at Washington Square that has a lot to do with the writing I talk about here at the Corner.  Take a look at an excerpt below, and be sure to visit the site to read the rest!
The Art of Mixed Media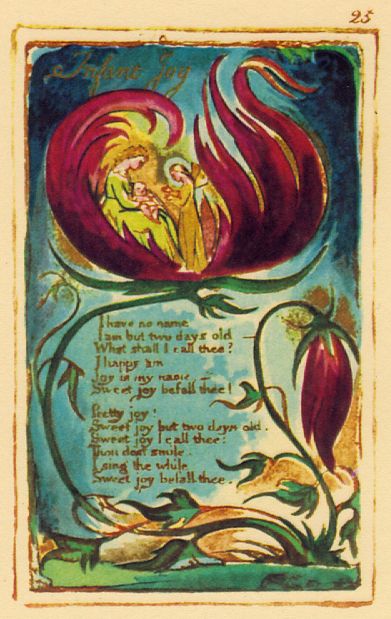 Image from Andrew Dixon.
As we move into the age of new publishing, when people read off of screens more than pages and have a greater interest in video and music, we at On Squ want to see what collaborative art is capable of. We have our first annual collaborative award, which will be judged by Anne Carson and will highlight a new work that incorporates both creative writing and some other medium, including video, art, graphic design, music, or all of the above. So that begs the question: what can mixed media do that a single medium can't?
It's interesting to note that while we think of the most artistically serious books of the past without pictures, many original editions of nineteenth century novels included elaborate engraved plates illustrating the action. One of the earliest mixed-media giants, William Blake, made his poems visual artworks by printing them in hand-engraved color plates with elaborate designs. If you've ever seen an original version of Songs of Innocence and Experience, it's a real treat to read the poems and also see how Blake visually interpreted his writing. That's one benefit of mixed media: it often sharpens a reader's focus by coming with its own interpretation. If the words are ambiguous, a picture might make it clearer. Have a song in your novel? If you can have an mp3 of it, then there's no more wondering of how James Joyce intended those musical numbers in Ulysses to turn out.